LUXURY COLLECTION 2023
Our bed frames are all bespoke and uniquely made by our master craftsmen.
Essentials Collection
Available with Ottoman Storage
5 Year Warranty
Fast Track Delivery
Finance Available
From
£499.99
You Save £220.00
Pay £23.33/12m with
or 4 payments from £70.00 with Clearpay
DIVAN COLLECTION
Available with 3 Mattress Options
Beautiful Chesterfield Upholstery
Available with Storage
Fast Track Delivery
Finance Available
From
£529.99
You Save £200.00
Pay £27.50/12m with
or 4 payments from £82.50 with Clearpay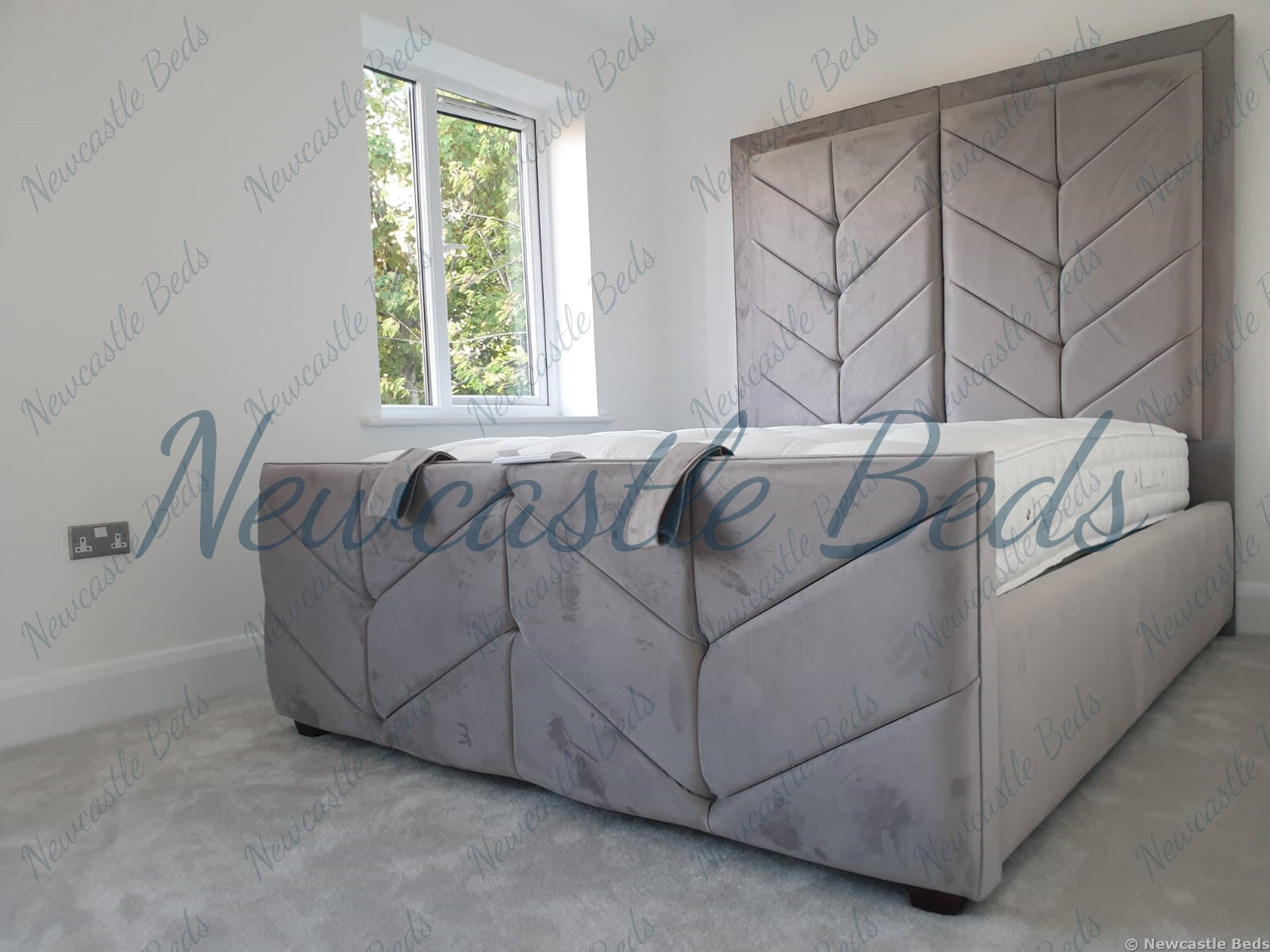 Why Choose Newcastle Beds?
At Newcastle Beds, we go above and beyond to give you the best bed and mattress shopping experience.
We offer:
The Convenience Of Buying Now And Selecting A Delivery Date That Suits You
An Extensive Selection Of Luxury Beds & Mattresses In Stock, Allowing You To Check Out Your Desired Beds In Our State-of-the-art 4000² Showroom
Beds Made Exclusively From The Highest Quality Craftsmanship
A Transparent Shopping Experience With Real Images Of Our Beds Displayed Across Our Entire Website
Award Winning with over 5000 Customers, Allowing You To Buy Confidently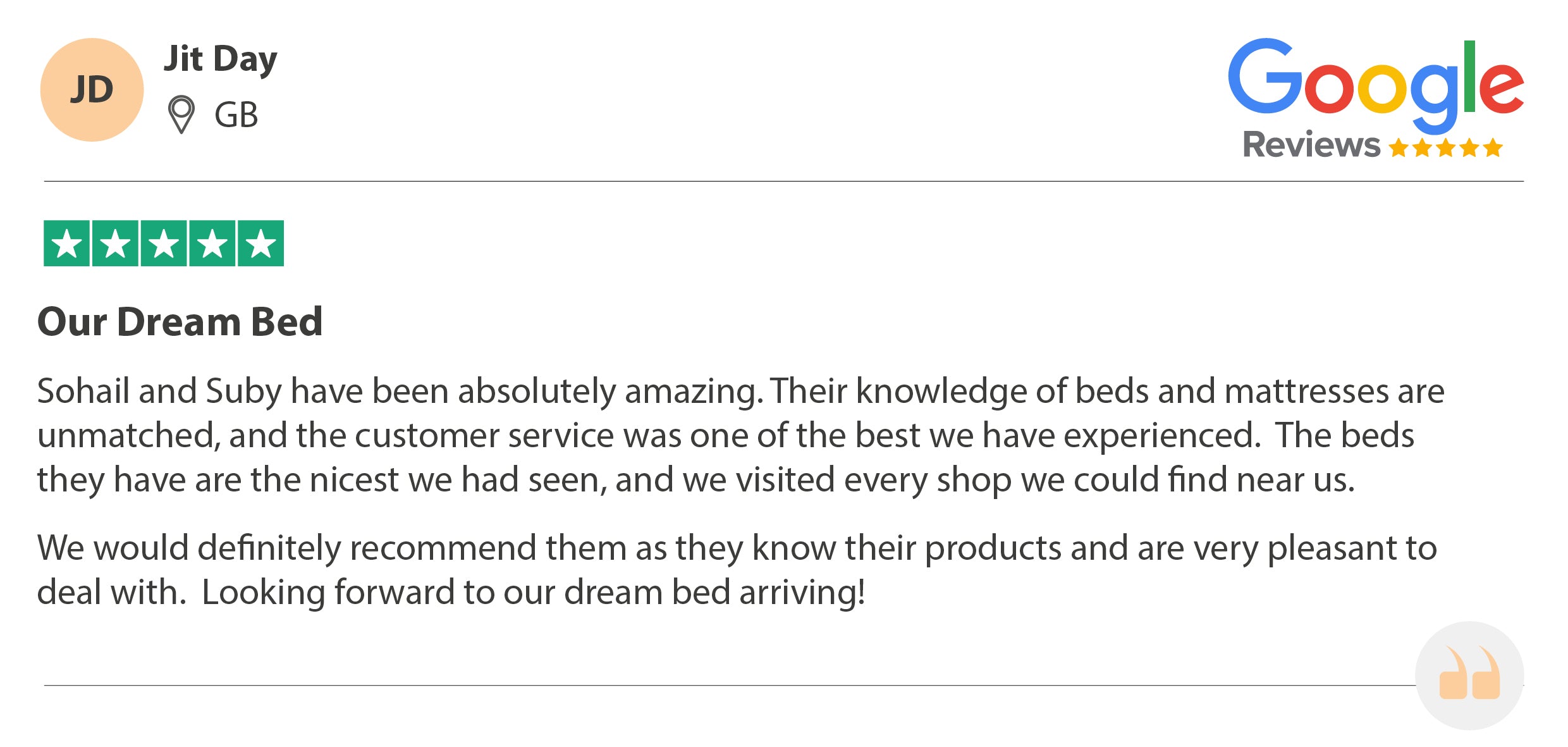 Some of our customers's reviews
Our philosophy, "The customer must be looked after from the first moment they contact us to their final enjoyment of their furniture. It is only with the highest quality of service that we can ensure a customer will continue to shop with us in the knowledge they will receive quality furniture at a fair price all delivered with exceptional attention to detail".
Still undecided? See what our customers are saying about their purchase!
Frequently Asked Questions
How long is delivery?
We're happy to offer express delivery, which means that your new furniture will be carried to your door in 5 to 7 days for free! We know how important it is to get things done quickly, so we try to make the shipping process as smooth as possible. Other bespoke products will have the estimated delivery time on the product page below the add to cart button.
Do you have a showroom?
Newcastle Beds is pleased to offer a fully equipped showroom where you can see and touch our high-quality furniture. Our showroom is a fun place to explore our inventory and find the bed and mattress that suits your needs and tastes. You can compare colours, materials and styles through a variety of display choices. We only use real images of our beds across our entire website.
Do you offer a warranty on your products?
Our products come with a minimum 12 month guarantee against manufacturing defects. This warranty covers manufacturing faults such as the base and framing. We will repair or replace your product free of charge within 12 months. The warranty only covers manufacturing defects, not typical damage caused by use, stains, misuse or accidental damage.
I love your beds but live in London, do you deliver all over the UK?
We deliver free of charge to anywhere in the UK. Assembly is optional extra.
Can I specify a delivery date?
Once a delivery date has been agreed, delivery can be booked any day between 7 am and 10 pm. If you give incorrect details, we will return your goods to our warehouse and charge you £100 for re-delivery. In the event of cancellation, shipping costs will be deducted from your refund.
@ FOLLOW US ON INSTAGRAM